"We customize the wedding rings" for the spouses by "Unica"
They are not simple models of wedding rings for the newlyweds to choose: they are above all the inspiration we provide them to be able to imagine, design and build their personalized wedding rings. We are able to embody every desire that the spouses express, creating their wedding rings with the colors of gold and platinum, the light and shades of diamonds, the most disparate and particular shapes and sizes. For lovers of tradition, we can also remain in the field of classic wedding rings, satisfying the requests related to size, for those who need a more comfortable wearable wedding ring.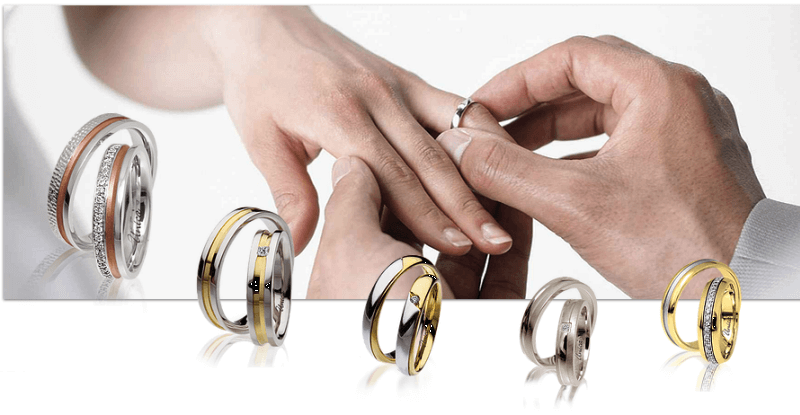 The choice of wedding rings
The choice of wedding rings, for a couple of future spouses, is a particular moment of their life that they will remember as one of the most symbolic stages. Just think that all the choices related to the preparations for the wedding ceremony are to be considered transitory, if not ephemeral. The only choice that will accompany them throughout their life is the choice of wedding rings. This awareness pushes them to look for a symbol that is no longer the universal and generalized one of our grandparents' wedding rings, all the same and almost anonymous but unique, unrepeatable and personalized wedding rings.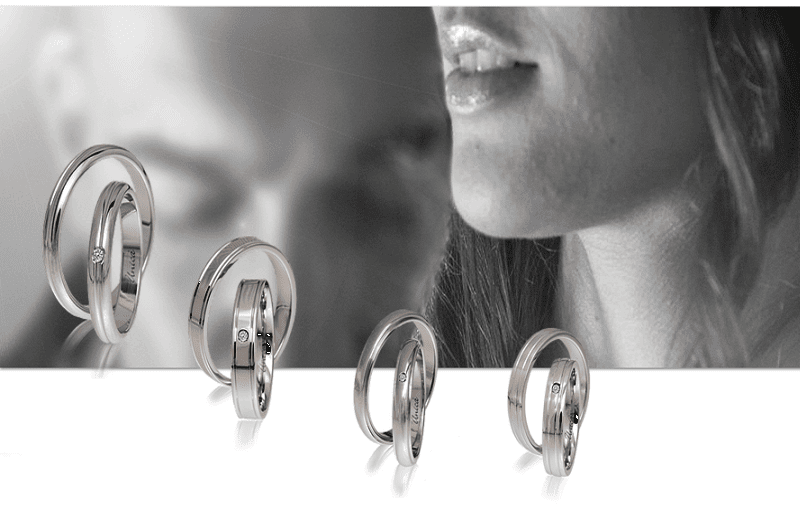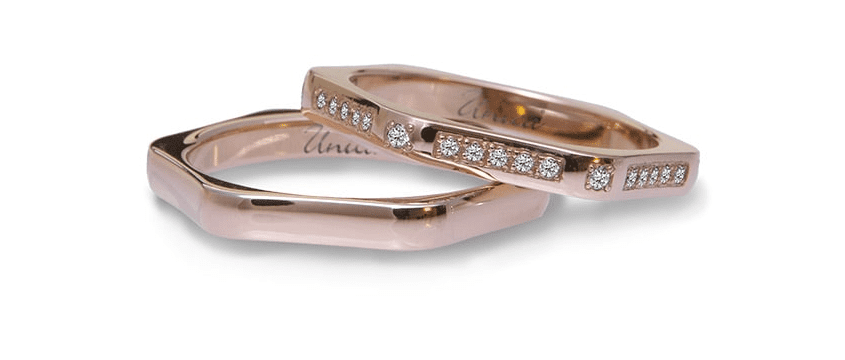 From the goldsmith experience
The personalized wedding rings in gold and platinum for the wedding
Right here our proposal of gold and platinum wedding rings is a great success, giving the couple the way to imagine, design and build their personalized wedding symbol. Even the couple looking for the most traditional and simple wedding rings, is struck by the versatility and personality of the creations that allow them to combine the tradition with such sartorial details unthinkable in the mass production of wedding rings.
We make all kinds of wedding rings: rose gold rings, yellow gold rings, white gold rings, palladium rings, platinum rings or mixed noble materials wedding rings. Realizziamo inoltre fedi nuziali anche con pWe also produce wedding rings even with small diamonds worked with professionalism.
Diamond wedding rings that will last over time while always keeping modern and current!
A service for your personalized wedding rings.
We provide you with all the tools to create and make your wedding rings. Unique and personalized because it was created by you. To learn more about wedding rings and materially see all this, just go to our office in Verona. We will be happy to deepen the topic of wedding rings. We are waiting for you.